Your Existing Store Credits & Reward Points are with us!
All of your store credits and reward points that you accumulated before May 8th, 2023, have now been consolidated and converted to store credits.
How to redeem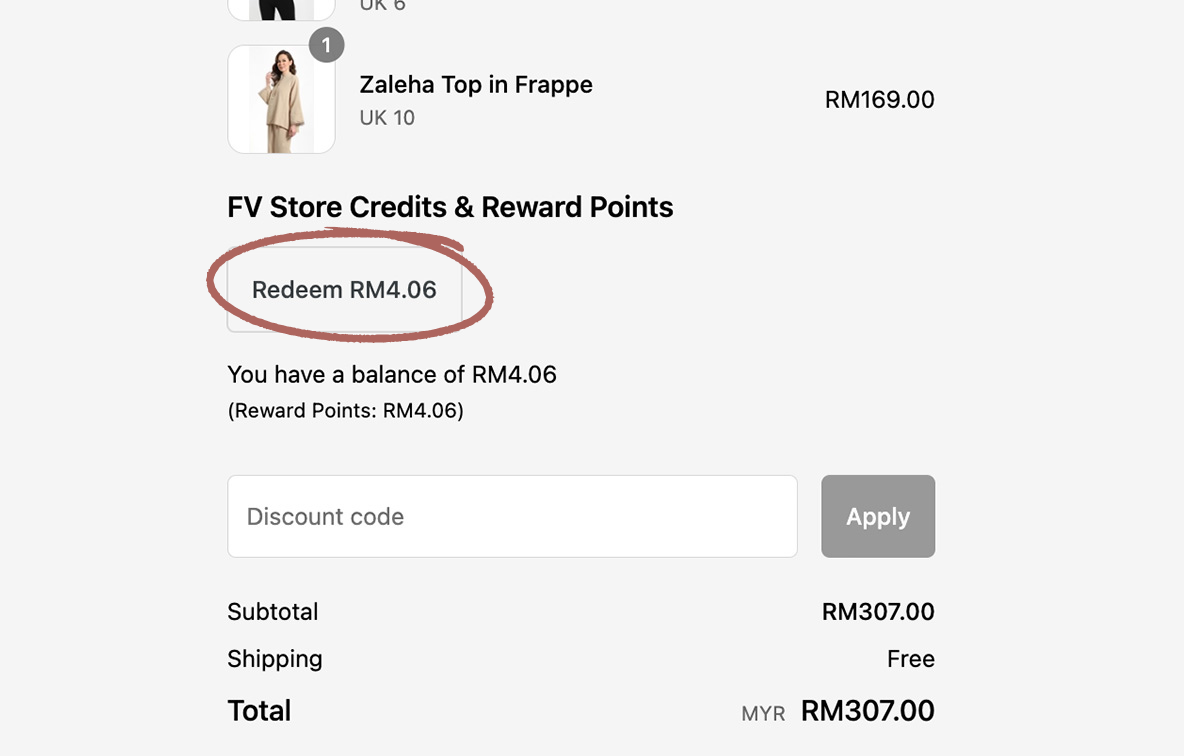 Checkout Payment Page
Located on the checkout payment page, specifically above 'Discount Code'.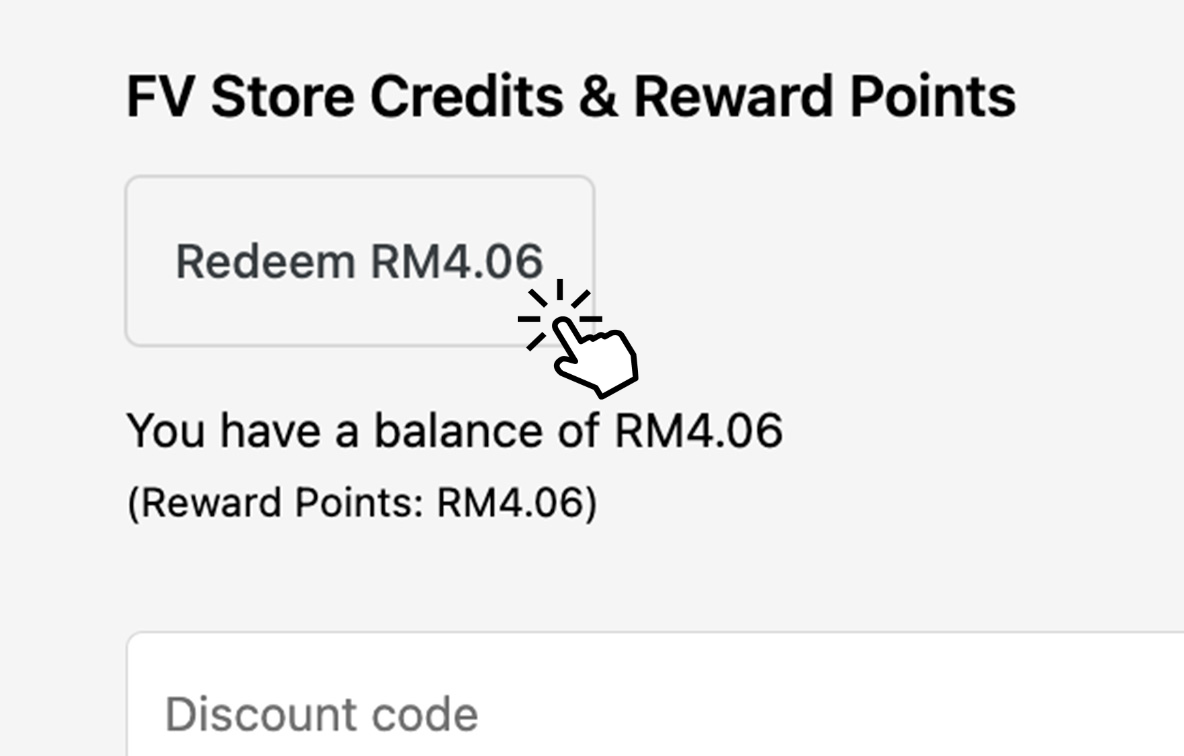 Use Your Credits
Score a discount by tapping/clicking on the 'Redeem RM xx.xx' button, and watch your purchase total drop!
FAQ
What is the difference between Store Credits & Reward Points?
Store credits are reward points balance that were previously earned/accumulated on our old platform. These Reward Points are converted into store credits on this new platform.

You can see your store credits at checkout.
Once all credits have been utilised, you will start earning new Reward Points. All transactions made on the new platform will earn you Reward Points.
How do I redeem my Reward Points?
You can use the Reward Points you've collected to reduce the total amount of your next purchase.

To apply your Reward Points during checkout, proceed to the Cart Page and click on "Apply" under the Reward Point section. Or you can click this link to redeem.
If you're shopping in stores, simply show your membership via the LILIT. App or provide your email address to redeem your Rewards Points.
Why do I see 0 points on rewards? What happened to my previous points?
Rest assured, your points have been migrated. If you are browsing on our LILIT. App, you will be able to see your Reward Points and Store Credits balance at the 'Payment' stage on the checkout page.
If you are on the LILIT.'s website, you will also be able to see your Reward Points and Store Credits balance at the checkout page.
Please note that you need to log in to view your available points.
How do I earn Reward Points?
Shopping and earning is simple with us! For every Ringgit spent in-store, online, or through the LILIT. App, you'll earn 1 Reward Point. To see your total Reward Points collected, simply log in and go to 'My Account'.
Please note that our Reward Points may vary depending on currencies as follows:
Points per 100pts
Malaysia: MYR 100
Brunei: BND32.50
Singapore: SGD32.50
Rest of the world: USD23.90
*The displayed currency above is subject to change from foreign exchange rate fluctuations
In case you need further assistance, we understand that it can be frustrating. Don't worry, just reach out to us and we'll do our best to help.